Leave a Lasting Impression with Stunning Tile Floors
Visit our showroom in Woodstock, ON to make your dream tile flooring or backsplash a reality. A new tile floor can enhance the appearance of any space in your home. With a variety of textures, colours, and sustainable materials available in our showroom, we're certain you will find a product that suits your home. If you've been considering tile for your next flooring project, rely on our associates to provide you with meaningful information and advice for a custom look.
Investing in tile as your flooring type comes with many advantages. Known to be incredibly versatile in design and long-lasting, ceramic and porcelain tile floors are among the strongest and most durable on the market. Your new flooring will last for several years if they are installed properly and cared for properly. Here at SacWal Flooring Canada, we have access to nationwide 500-store buying power which means great selection at a low cost, from high-quality flooring manufacturers.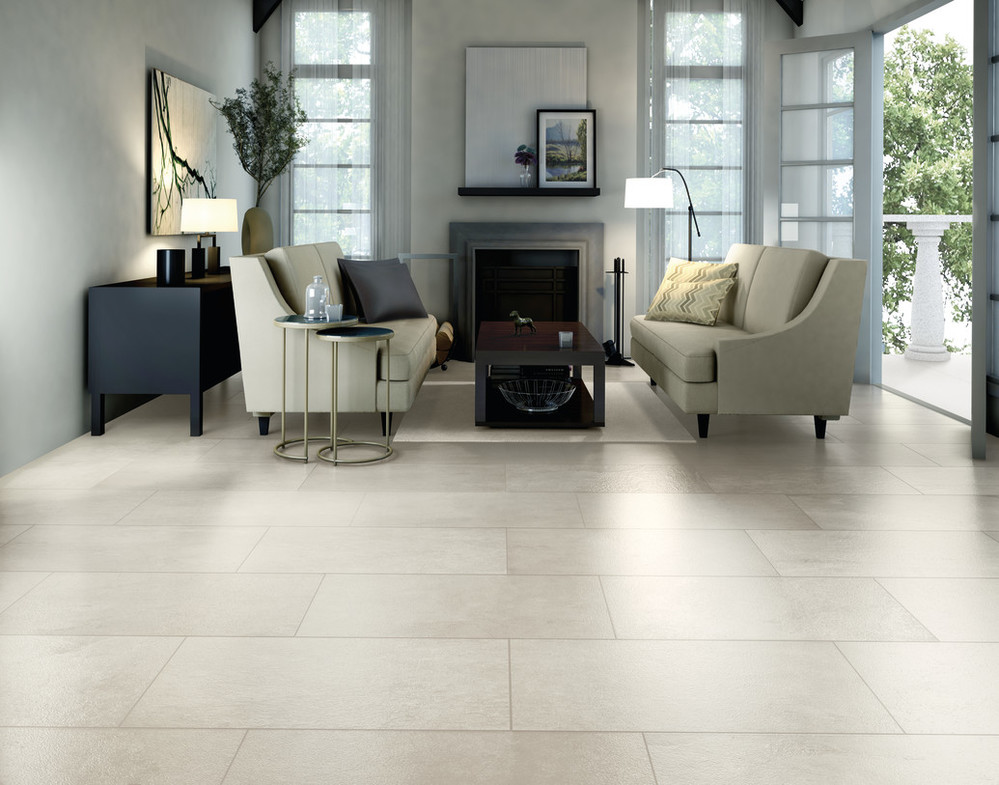 The Classic Gleam of Ceramic Tile
This type of tile is made from clay that is fired in a kiln, which makes it strong and durable, an ideal choice for a busy home with lots of foot traffic. Ceramic is softer, lighter, and less dense than porcelain or slate tile flooring, making it easier for cutting and tile flooring installation.
Ceramic is one of the most cost-effective choices for tile. It costs less than porcelain or slate. If budget is one of your priorities in choosing flooring, we recommend that you consider ceramic tile. Ceramic tile is also available in contemporary wood-look fashions.
Durable, Moisture-Resistant Porcelain
Porcelain tile is dense, strong, and highly resistant to moisture, making it a versatile and desirable flooring option. Porcelain is harder than ceramic and a bit more versatile because it can be made to look as glassy as granite or marble. The way porcelain is made gives it a clean, modern look that works well with any style of décor. Our flooring showroom provides you with hundreds of styles and colours of porcelain tile that enhance any room.
The Earthy Appeal of Slate & Stone Tile
Slate is a type of stone flooring that is formed by layers of sediment. As you can well imagine, this flooring is incredibly long-lasting and tough. It resists moisture and even fire. This natural flooring requires little in the way of maintenance. Sweeping and mopping with a mild detergent keeps this stunning flooring clean and appealing. Slate tile flooring comes in a variety of intricate natural colours that complement any décor.
A Water-Safe Alternative with Wood-Look Tile
Wood-look ceramic and porcelain tiles are an increasingly popular flooring style among local homeowners as they offer distinct advantages and unbeatable value. As gorgeous ceramic or porcelain flooring that looks like natural wood, our tiles have remarkable design versatility. However traditional or modern your preferences may be, there is a wood-like tile that will work for you. What's more, this material is sturdy, resilient, simple to clean, resistant to moisture, and difficult to damage. Never fear warping or damage that water can have on hardwood when you invest in this tile alternative.
If you have a busy household, ceramic wood tile is no-fuss flooring that looks as good as new for many years to come. Available in many wood grains and shades, these tiles are a cost-effective way to update your indoor spaces.
Our Tile Selection
With a variety of porcelain, ceramic, natural stone, and wood-look options, it's safe to say that SacWal Flooring Canada has an expansive tile collection. Browse our collection of porcelain tile choices if you're looking for decorative accents, vibrant details, or bathroom décor. Check out ceramic tiles with a variety of colours and natural patterning for a more classic look. With its high moisture resistance and durability, Luxury vinyl tile is a popular choice for those looking for a hardwood or stone look.
Step into our showroom for a full selection of luxurious tile brands, including:
Floorcraft
Spotlight Values
Mohawk
Daltile
Shaw Floors
Keep Your New Tile Floor Spotless
Long known for their waterproof capabilities, tile floors make excellent flooring solutions for the house's moisture-prone areas, such as your bathrooms, kitchens, and basements. With easy installation above and below ground, tile is a versatile floor that's simple to maintain.
Only requiring frequent vacuuming and sweeping, tile floors can keep their brand new gleam for years down the road. Occasional damp-mopping is suggested to ensure dirt-free tile floors, but be sure to consult your floor's warranty before using any cleaning agents as some chemicals can harm the tile's surface.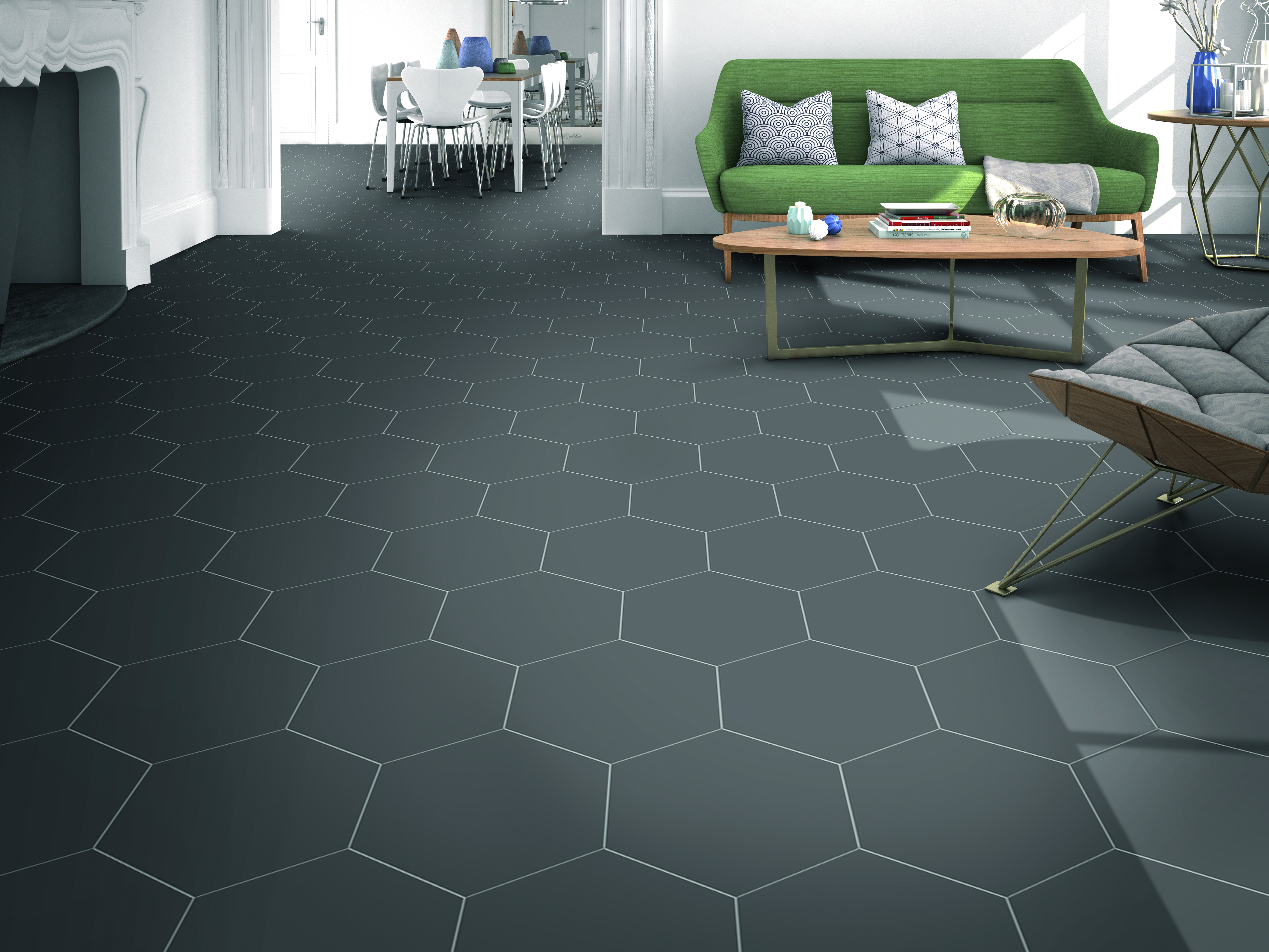 Professional Tile Installation Services
It's time to consider the installation process after you've purchased a new tile floor. Although our customers still have the choice of performing their own installation, inexperienced work can result in mistakes that compromise the appearance and functionality of your flooring. We provide expert installation services from industry professionals who can guarantee a job well done. Whether you're enjoying a laid-back retired life or manage a busy household, we work around your schedule to minimize household disruptions.
Tile flooring is suitable for a wide range of applications, including backyard patios. Our technicians apply the proper amount of premixed grout to your concrete slab using a trowel with a flat blade. We then position your chosen floor tile with great care to produce a multi-dimensional masterpiece that will last for years. Count on us to deliver excellent guidance and services every time. Our Ultimate Confidence Guarantee backs up our pledge of quality, offering a free re-install if you're not happy within 30 days of installation.
Contact us today and discover all the design possibilities at SacWal Flooring Canada. We proudly serve customers in Woodstock, Cambridge, and Brantford, ON.